Careers & Job Opportunities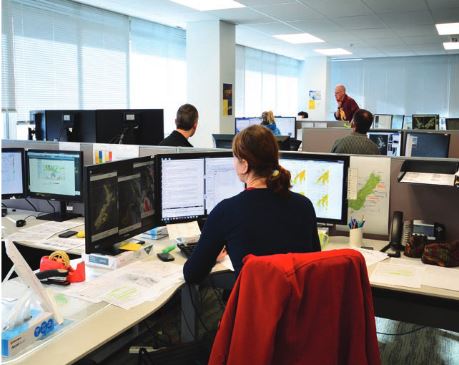 MetService is New Zealand's national weather provider. We are a passionate and committed team who love weather and technology and we take pride in making a difference to the everyday lives of thousands of New Zealanders.
 
We are proud to be a wholly New Zealand-owned company, and through our MetraWeather brand, we provide internationally competitive solutions developed in New Zealand for a global customer set that extends across the Tasman and the South Pacific, up into Asia, and across to Europe.
We're one large team at MetService; mathematicians, engineers, scientists, meteorologists and product and salespeople work together with designers, architects and infrastructure experts to deliver products ranging from customised solutions for clients, to advanced software products for a variety of industries, and our public website and apps for New Zealanders.
We employ well over 200 staff who take pride in producing high quality products and services, delivering value for our customers. The unique skills and qualities of our people are what sets our internationally competitive products and services apart. At MetService our culture reflects our ability as a business to remain agile and responsive to change, while giving our staff the power to shine and achieve their goals. Our employees are key to MetService's business success.
If you would like to join our team, we'd love to hear from you. Please take a look at our current vacancies here.
Applications may also be sent to recruitment@metservice.com