Meteorology for CPL Pilots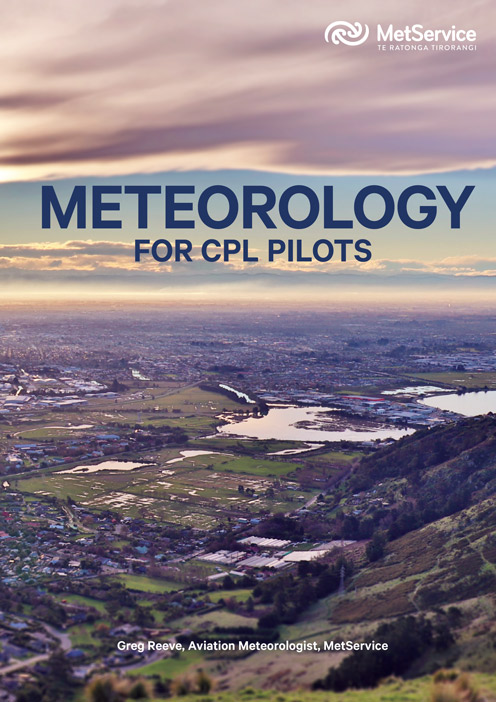 METSERVICE HAS PUBLISHED A SECOND BOOK FOR PILOTS TITLED 'METEOROLOGY FOR CPL PILOTS'. IT IS SET OUT ACCORDING TO CAA'S AC61-5 METEOROLOGY OBJECTIVES. THE THIRD AND LAST BOOK IN THE SERIES 'METEOROLOGY FOR ATPL PILOTS SHOULD BE PUBLISHED BY THE END OF 2021.
Copies can be purchased for $25 (including GST) plus $7.20 per copy for postage, by contacting:
Greg Reeve
Mobile: 027 551 5435
Email: Greg.Reeve@metservice.com
© Copyright Meteorological Service of New Zealand Ltd.
ISBN: 978-0-473-55338-8